Invitation to next level of Coaching!! Be a highly qualified, competent and professional Meta Coach.
---
Download (Flyer) | Take Material (Member Only)
---
About:
Why Meta-Coach :
Simple and practical. As Meta Coach, we coach clients via conversation. A conversation that makes clients feel safe and secure, just like any other conversation.
Structured and focused conversation. We have questions format that will enabled every Meta Coach to have a structured and focused conversations.
Focusing on the heart of mind, transformation from inside out. We facilitate people's development from their strengths within, unleash their potential inside out. In Meta Coaching Systems, we focus to the frame of mind as a driver of mindset and behaviour.
Complete and competency-based. This training includes 5 Coaching Models and 7 Core Coaching Skills which will be practiced everyday in the training. Every participants will be benchmarked, and can only get full certification if he/she reach the international standard score.
Comprehensive, fast and systematic training.
With Coaching Lab. Every participants will practice and get measurable feedback directly that make learning effectively.
Continuous learning. You will receive articles from Dr. L. Michael Hall, Ph.D. every week regularly in Meta-Coach only e-mail list. Always be updated with the latest development and learning improvement.
Supported by academic theories and practical application:

- Coaching skills (Advanced) and business strategy.
- A clearer and more intensive training in NLP Communication Model.
- The Self-Actualization Psychology of Neuro-Semantics, the latest model that delivers synergy between meaning and work performance significantly. You will be able to facilitate a person to create meaning in life and reaching his/her peak performance

Supported by a growing community in coaching. Upon graduation, you will directly join as a member of the International Meta Coach Foundation (MCF). And as a Meta-Coach. You will be supported by an exclusive community. There are more than 1500 Meta-Coaches in 40 countries around the world in the community.
Who Need This Training:
Professionals (trainers, consultants, coaches, actors HR) who want to improve their skills and gain a new point of view in terms of human development through a series of conversational, structured and fast techniques.
Entrepreneur, CEO, leader, manager who wants to develop him/herself or others for sustainable high working performance.
---
Download (Flyer) | Take Material (Member Only)
---
Facilitator: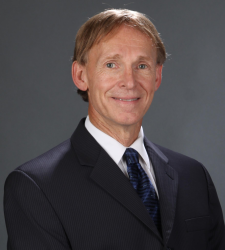 L. Michael Hall, Ph.D.
Co-founder of Neuro-Semantics (NS), modeler of excellence in human sciences. He is adeveloper, researcher, coach, trainer, and writer who was brilliant in Cognitive Science and has developed many of the concepts advanced in NLP and Neuro-Semantics (NS): Meta-States Model, Matrix Model, Axes of Change Model and others.  
Schedule:
Date: 11-19 March 2023 (9 Days)
Time: 09.00 am - 09.00 pm
Location: Bali - Indonesia
Facilitation:
Manual & Certificate (Internasional Certification from Neuro-Semantics).
Lunch and coffee break 2x per day for 8 days.
Accomodation: Hotel at the same venue for 9 nights, twin sharing.
Room will be arranged accordingly to registration.
---
Download (Flyer) | Take Material (Member Only)
---
Prerequisite:
NLP Practitioner (or Coaching Essentials) & Accessing Personal Genius (APG)
Information and Registration:
  +6221-290 222 29
 +62813-1439-8151 (Cindy)  or  +62813-1782-9793 (Rini)
  This email address is being protected from spambots. You need JavaScript enabled to view it.
Registration (Individual) | Registration (Group)
Video
---
Download (Flyer) | Take Material (Member Only)
---